With global reach, strong reputation and innovation which enables LE ANH ITT  to expand with every step of our customers worldwide, responding to their needs and the changing demands of local, regional and global demands.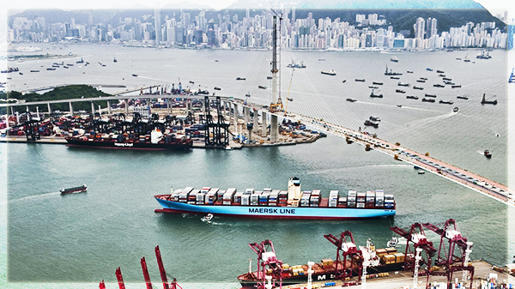 Our customers are centre of everything we do.  It is their ever-increasing demand for competitive solutions that drives us to refine and integrate our services to meet their needs.
The own network is further strengthened by selected agents all over the world. We are where the industry and the trade need us.
Our company's values: a sustainable orientation towards the needs of the customers, an international presence, a strong quality awareness, and high demands on the own work and on the work of the carefully selected service providers.
LE ANH ITT is active in the fields of air freight, contract logistics, sea freight, and tank containers. With our worldwide logistics solutions we are a reliable partner of leading companies in the machinery and plant engineering industry, automotive industry, chemical industry and associated sectors, consumer goods, and pharmaceuticals.
Experienced, dedicated, loyal, educated young manpower.

Very good relationship with all carriers, customs, port officials.

Extensive use of computers and modern communication systems in office management.

Separate customer service department to keep clients informed regarding matters related to their shipment at any point of time.

Direct access to departmental heads on their direct telephone nos. in addition to abroad lines.Weekly status reports on position of cargo handled by us.

Our responsibility does not cease with the delivery of Bill of Ladings. We provide timely post shipment documents like E. P. copies and also related matters like transshipment details etc.

Own Multimodal Transport Operations.

Can offer competitive freight rates to most destinations in the world due to excellent relationship with most liners as we handle large volume of export cargo.

We are honest and fair in our dealings. We deliver what we commit and when we commit you can count on us.
Our vision: 
To be a world-class logistics service provider, distinguished by exceptional reliability, quality and operational excellence
Our mission:
We are there for our customers, worldwide and at any time. We are committed to the requirements of our customers. With our economic, ecologic, and socially responsible, reliable, and high-quality solutions we fulfil this obligation.
Personal trust in our employees and a respectful treatment of one another in a motivating work atmosphere are the basic requirements for our economic and sustainable power – worldwide.